Solution Summary
Andrew provides the following assessment / penetration services:
Web app security review
API security review
AWS Configuration / CSPM
Security Compliance reviews
Reverse engineering
---
Who to Contact / Get a Quote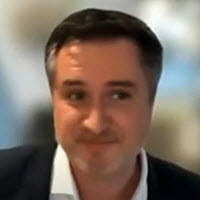 Andrew Horton
CTO
ThreatCanary
---
StrategyMix Buyer Group Ratings
Signin to rate this solution
---
Ballpark Rates
Pricing is available to StrategyMix End-User Members.
Click to Join
.
---
Customer Reviews
"We are a UK based Financial Institution, serving customers on every continent and offering payments to over 200 countries, currency management and hedging in nearly 300 pairs. Cyber security is important to us and we feel safe relying on Andrew to help us stay safe online." Alexander C, CEO, UK Financial Institution
---
Video: Andrew Horton's Pen Testing Experience
Video: Andrew Horton's Pen Testing Methodology
Video: Andrew Horton: An Example Vulnerability
Video: Andrew Horton: How long does a Pen Test take?
Video: Andrew Horton: Pen Testing Deliverables