Solution Summary
MyCISO Assess is an online platform that guides you through the implementation of your chosen cyber security framework. The Assess module takes the Security Consultant journey of gaining business context and setting goals, performing control and risk assessments, and finally creating a security strategy. The platform is designed to achieve every step in the simplest way possible, providing quick wins to customers.
---
Who to Contact / Get a Quote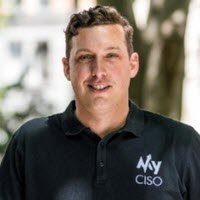 ---
StrategyMix Buyer Group Ratings
Signin to rate this solution
---
Ballpark Rates
Pricing is available to StrategyMix End-User Members.
Click to Join
.
---
MyCiso Customer Testimonial
MyCISO Introduction