Solution Summary
Cyber security is hard - and it's getting harder.
At StickmanCyber we provide our clients with unlimited, annual access to multiple cybersecurity resources with different areas of expertise for a monthly subscription fee.
This makes getting the right cyber security for your organisation simpler, easier and more cost-effective than trying to build a complete cyber security function in-house.
Below is a breakdown of our Cyber as a Service solution:
* 24x7x365 monitoring and protection
* Expert cyber attack incident response
* Endpoint detection and response
* Cybersecurity technical health checks and configuration reviews
* Security vulnerability assessments and management
* Cybersecurity training, awareness, and phishing simulations for employees
* Annual security penetration testing
---
Who to Contact / Get a Quote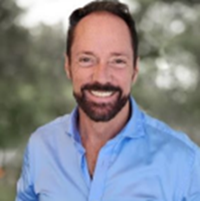 Joe Lombardo
Head of Growth
StickmanCyber
---
StrategyMix Buyer Group Ratings
Signin to rate this solution
---
Ballpark Rates
Pricing is available to StrategyMix End-User Members.
Click to Join
.
---
Customer Reviews
Tim Buric, Chief Technology Officer, Agilyx SOC Tailored to Our Business We have worked closely with the team at StickmanCyber to implement and continually refine the SOC to defend against threats that are particular to our business and environment. Over time, the SOC service has matured and learned our business in a responsive way. We found it easy to make changes to how the SOC operated in our business and it has proven its value. Unlike a typical vendor relationship, the ability to tailor the SOC service to what we were looking for was very valuable to us.
Jon Bunch, Chief Information Security Officer, Vela Software Group Ajay, Paul and the SOC team at StickmanCyber have the knowledge and expertise to know how to protect our environment from threats. We let them do their jobs, so we can focus on what we do best. I have always been extremely satisfied at the responsiveness to any questions or requests such as customising our SOC reports to show both senior execs as well as our IT managers the value that the SOC provides. I would recommend StickmanCyber's SOC to any business that is looking for a 24x7 monitoring, detection and response solution.
---
StickmanCyber Case Study: AVID Property Group with Helen Rouhotas
How to Reduce Costs and Improve your Cyber Security
Can you give us some background on your Cyber as a Service solution?
What solutions are included in your Cyber as a Service and what options can your customers select?
Can you tell us about your underlying technologies?
How do you think your Cyber as a Service solution is different to others in the market?
What's next? How do you think your Cyber as a Services solution will evolve in the near future?